Face-to-face Interpreting
The interpreter goes to your appointment site and interprets between deaf and hearing people.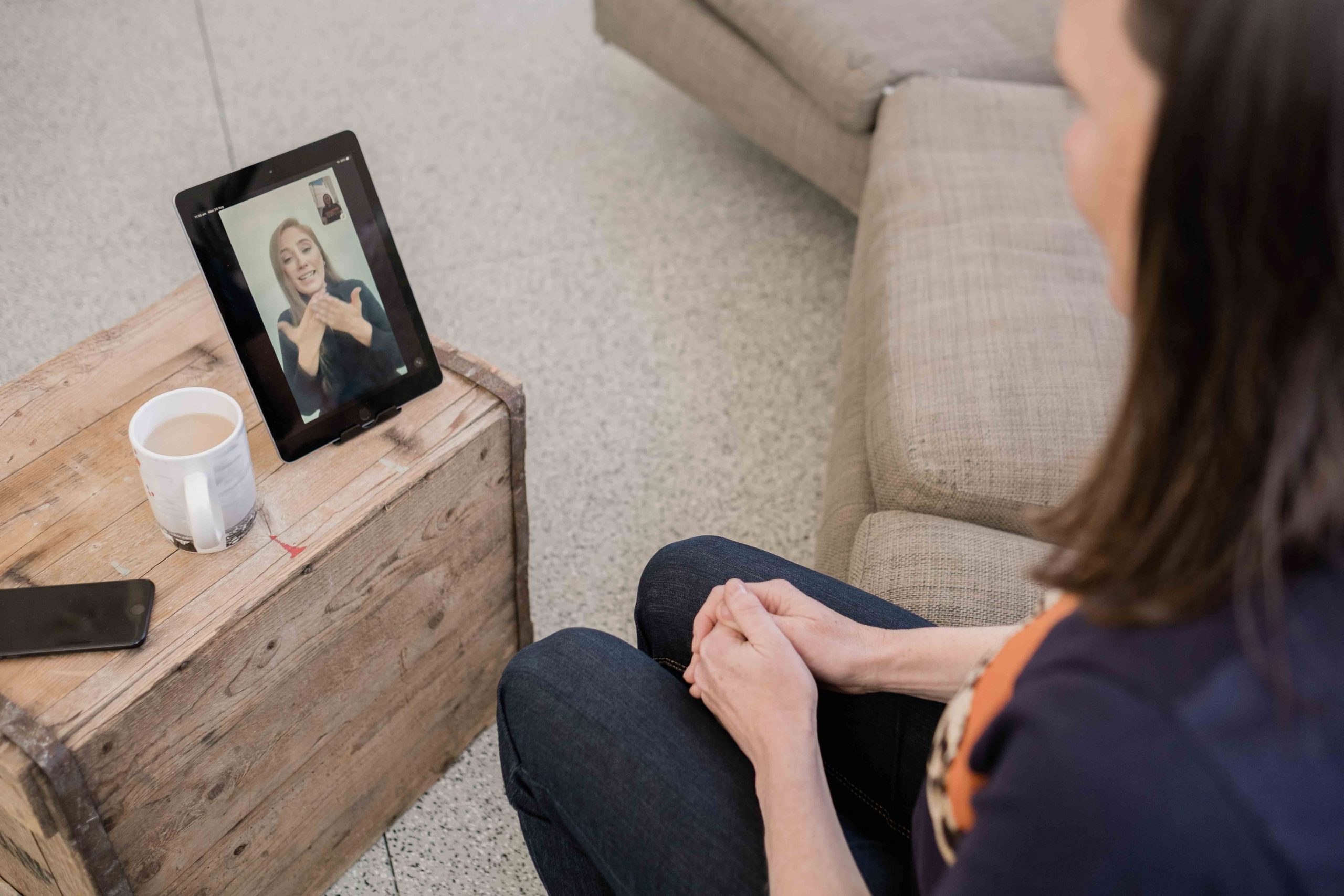 Video Remote Interpreting (VRI)
The interpreter works on remote video technology and interprets between deaf and hearing people.
Theatre Interpreting
The interpreter rehearses and interprets the theatre performance.
Conference Interpreting
The interpreters interprets the conference proceedings, either onsite or online.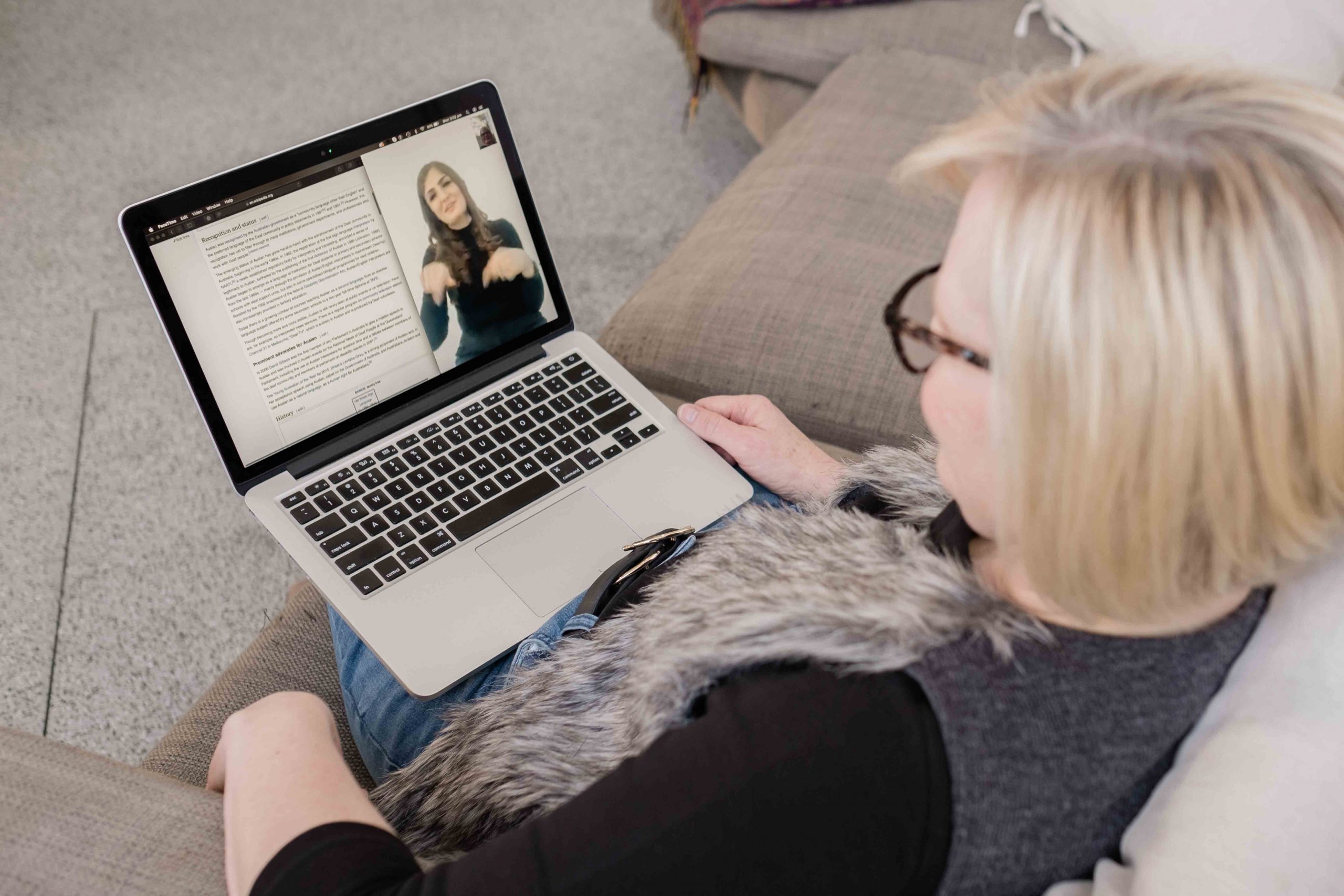 Online Translation
The interpret translates written English to Auslan or listens to pre-recorded spoken English to Auslan. We also can translate from Auslan to spoken or written English.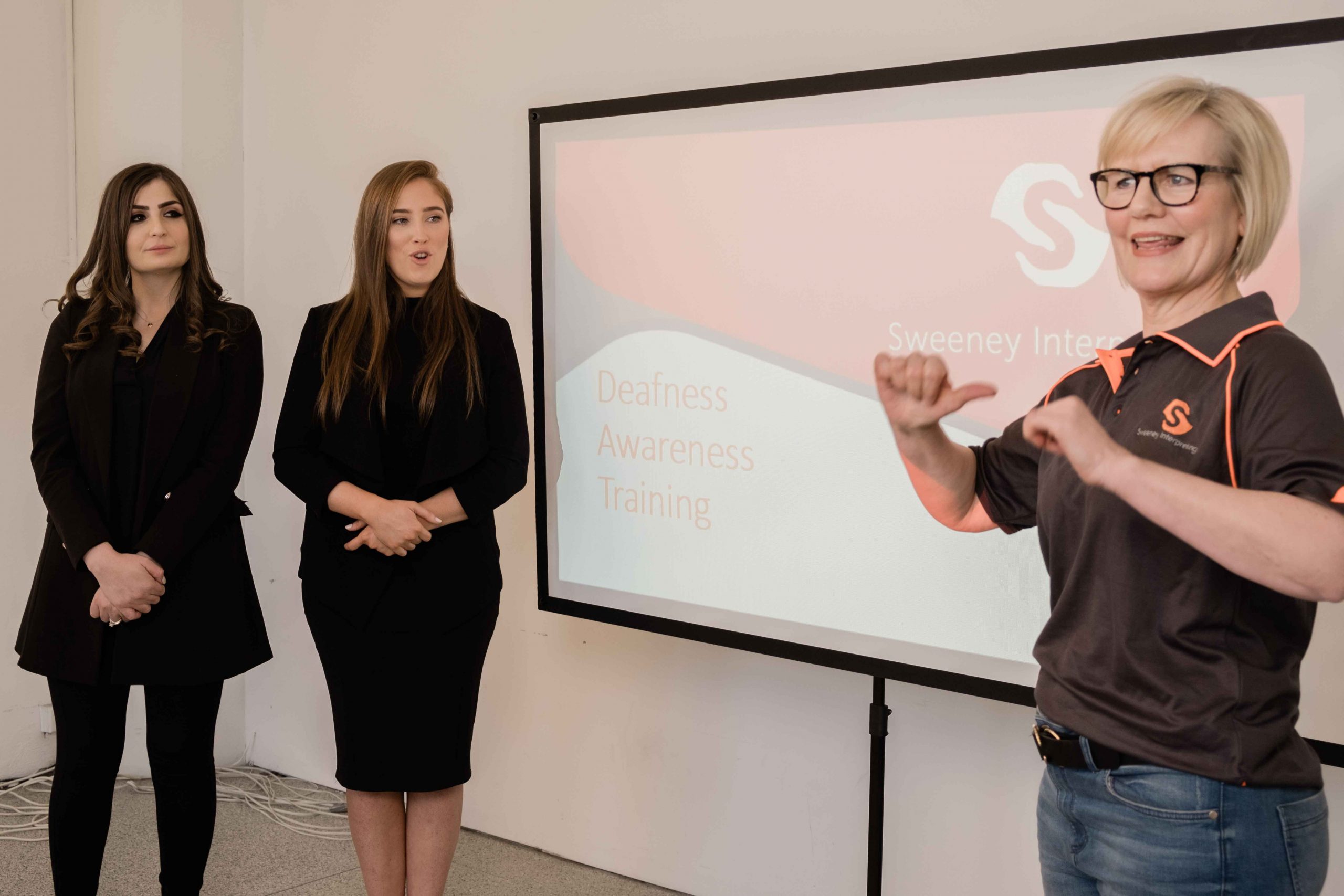 Deafness Awareness Training
The trainer trains and shares information about and how to engage with the deaf community, either face-to-face or online.
Workplace Training
The trainer customises strategies on how deaf and hearing employees communicate and work together. This is best done onsite but also can be done online.
Specialist Interpreting
Deaf Interpreting - for deaf consumers do not use conventional Australian sign language, e.g. migrant or additional disabilities.
Deafblind Interpreting - for deaf and vision impaired consumers.
Sometimes the interpreter may be deaf themselves, which means that they will work with an English-Auslan interpreter.
Auslan Consultants
Consultants, native Auslan signers, provide English to Auslan translation support to interpreters for theatre and musical performances as well as producing Auslan content for videos for website and announcements. You can view our Auslan consultants here
Services Fees
All are minimum booking fees
Minimum booking duration: 2 hours
Video Remote Interpreting (VRI)
$172.50*
---
Minimum booking duration: 1.5 hours
*GST will be charged in addition to the above fee for fee-for-service and EAF bookings. NDIS interpreting services are GST free.
Sweeney Interpreting has over 95 interpreters.
We provide interpreting for:
Businesses and organisations (fee-for-service)
NDIS (NDIA, plan and self-managed participants)
JobAccess EAF
NAATI (National Accreditation Authority for Translators and Interpreters) All our interpreters have NAATI credentials. NAATI is a government appointed authority that is responsible for setting, maintaining and promoting high professional standards for the Translating and Interpreting sector.
Professional Development We encourage our interpreters to undertake a minimum of 4 professional development events per year. We believe this is a good way for interpreters to keep up to date on best interpreting practices to work with our customers.
Code of Ethics All of our interpreters are bound by the ASLIA Code of Ethics. To view the Code of Ethics, click here
ASLIA (Australian Sign Language Interpreters Association) We encourage our interpreters to be members of ASLIA. ASLIA is a not-for-profit body and is the national peak organisation representing the interests of Auslan/English Interpreters and Deaf Interpreters in Australia.
Insurances All our interpreters are covered by:
Public Liability Insurance
Professional Indemnity Insurance
Workers Compensation Insurance